CISS (continuous ink supply system) is a revolutionary technology that turns home or office printing into a quality and cost effective experience.
There are many advantages of using CISS in comparison with classical ink cartridges.
First of all, the lifetime of filled tanks (external reservoirs – containing the equivalent of 10 to 30 sets of original ink cartridges) is way longer than the conventional cartridges and you never have to replace them, only a refill of singular color tank (about 100ml each) is needed when used up (they are transparent, so you are aware of their status). This helps to save a major amount of money (up to 95%) and the quality of printing is irreproachable.
With CISS, it doesn't matter if you print in black and white or color, the costs are the same. Plus, there's no danger of the ink system drying out, so you will be using it completely.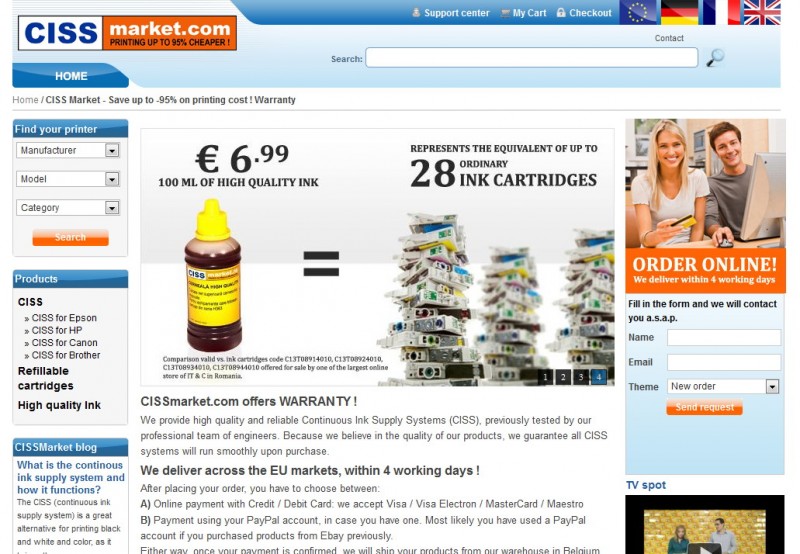 CISS can be attached easily to any printer (installation is easy, between 5 and 20 minutes), so it's most likely that your current one is compatible with a particular CISS. Now you can buy one online through www.cissmarket.com and have it delivered to your home within 4 working days, no matter where you live in Europe.